Main content
"We are all just people after all"
Malak Suomi and his daughter Mariam Suomi are Syrian Christians. They fled to Germany with their whole family and would like to live in Bavaria for as long as the war continues in Syria.
His smile is simply contagious. Malak Suomi is one of those men whose facial features still remind you of an inquisitive schoolboy – even at the age of 58 and with hundreds of laughter lines around his eyes.
In order to live in safety, Malak Suomi and his family gave up everything they had built up in Syria: Malak Suomi's job as a senior oil engineer, their house, their tranquil and prosperous life and their good standing. He fled from his home city of Kamishli in north-eastern Syria to come to Germany with his wife and three children aged between seven and 17 years old. All of this happened four months ago.
Persecuted because they were Christians
Following stopovers in Munich and Garmisch-Partenkirchen, the family has been living in Traunstein in Upper Bavaria for two months. Although there is not much room in their accommodation, five of them share two rooms covering a total of 37 square metres and the kitchen and bathroom are in the corridor – none of this matters to them. The family finally feels safe again! Life had become too dangerous in Kamishli. On the one hand, due to the bombing, and, on the other hand, because the group known as IS had Syrian Christians such as the Suomi family clearly in their sights.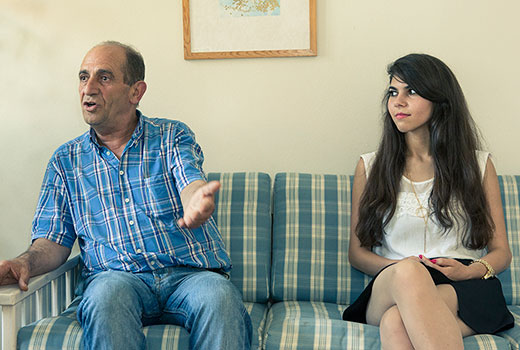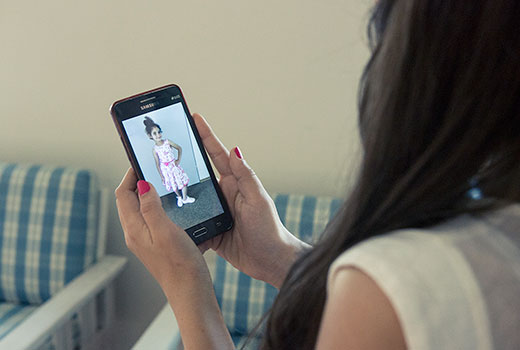 "I don't understand why people persecute each other because of their religion. We are all just people after all."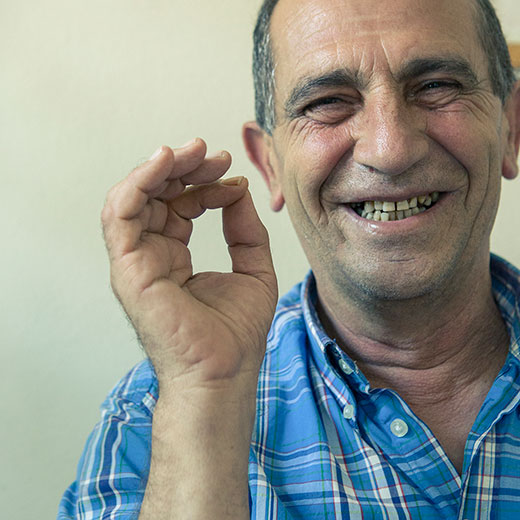 Christians for generations
The Suomi family have believed in a Christian god for generations. It is not the first time that they have been persecuted due to their belief. Malak Suomi's grandparents were forced to flee to Syria from Turkey in 1917. Their story of religious persecution has now repeated itself almost 100 years later. "The people in Bavaria are very helpful and nice!" says Malak Suomi. "I don't understand why people persecute each other because of their religion. We are all just people after all."
The family is starting again from scratch in Bavaria. Malak Suomi hopes to quickly find an apartment and a job, even if he is no longer 20 years old. He has qualifications and speaks good English – and is willing to take any type of work. "I would take any job", he says. Earning money and providing for his family again is very important to him. But for this to happen, Malak Suomi knows that he has to learn German.
"Girls have very good opportunities in Germany. I would like to gain a high school certificate and study for a degree."
His daughter Mariam wants to study
The youngest daughter Sima (7) has already integrated well at her junior school in Traunstein. And her big brother Mario (16) and older sister Mariam (17) also want to learn German as quickly as possible. But due to their ages of 16 and 17, Mario and Mariam are no longer obligated to attend full-time education in Germany. However, they are required to attend a vocational college. In Bavaria, they have the opportunity to attend a vocational college for two years to obtain a school-leaving certificate. It is difficult for young people that attended high schools in their homelands to now continue their school education here. The curriculum and educational standards are so different that it is not possible to simply follow on from their previous education in their homeland.
The siblings were good pupils in Syria and Mariam Suomi was about to gain her high school certificate. Yet despite visiting a high school in Traunstein for a few weeks, she is not yet able to take any of the examinations. "I have already made new friends", explains the teenager. But Mariam Suomi still nevertheless misses her old home. "If there was no war in Syria then we would like to return to our country."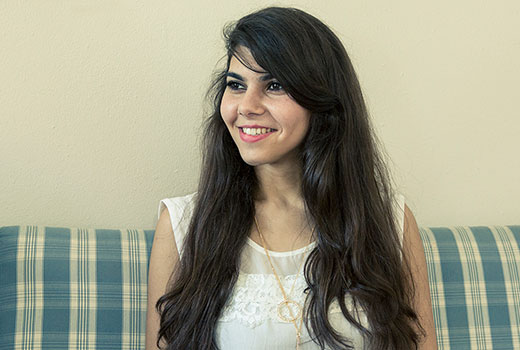 The dream of peace in Syria
The dream of peace is still a long way off. As long as this remains the case, family man Malak Suomi dreams of a new job and a small apartment in Bavaria – to leave the refugee shelter and start an independent life. Mariam Suomi dreams of studying in Munich. "Education is the key to integration"; this is what she has read in a brochure. And: "In Germany, all options are available to me as a girl."
Addendum:
The application for asylum for the Suomi family has now been approved. They have also found their own apartment. Mariam is completing a course for refugees at vocational college and continues to dream of moving to a secondary school to complete her high school certificate and then study for a degree.